ABOUT US
Thekkady is famous for its dense evergreen, semi-evergreen, moist deciduous forests and savanna grass lands. It is home to herds of elephants, sambar, tigers, gaur, lion-tailed Macaques and Nilgiri Langurs.
Thekkady is located about 257 km (160 mi) from Trivandrum Airport, 114 km from Madurai City and Madurai Airport, 145 km from Cochin International Airport and 114 km from Kottayam railway station.
Jungle Palace is located in the heart of Thekkady offering the most breath taking views of the valleys and is very near to The Periyar Tiger Reserve.
Jungle Palace is a Government approved Homestay and is in existence since 2002. We have 5 well maintained Deluxe Rooms which are very cozy, comfortable and clean with a spotless ensuite bathroom.
This cozy little house of Rajesh is a welcome homestay for those wanting to explore the mysteries of the tropical rain forests and the animal kingdom. Set in the heart of Thekkady, it is a convenient and affordable option, while offering the very best of hospitality.
We Welcome you to Experience Our Hospitality…
ATTRACTIONS
Periyar Tiger Reserve, Thekkady, is an example of nature's bounty, with great scenic charm, rich bio diversity and providing veritable visitor satisfaction. Sprawled over an area of 925 Sq .km., Periyar is one of the 27 tiger reserves in India. Zealously guarded and efficiently managed reserve is a repository of rare, endemic and endangered flora and fauna and forms the major watershed of two important rivers of Kerala, the Periyar and Pamba.
People oriented and park centered community based ecotourism is the hallmark of Periyar Tiger Reserve. These programs are conducted by local people responsible for the surveillance of the vulnerable parts of the reserve. By taking tourists along, they are involved in the conservation of the forests of Periyar and some valuable revenue is generated for community welfare.
The program starts at 5.30am in the morning which our special Jeep will receive you from your accommodation area 40 kms scenic drive through the jungle. Then you will reach a place called Gavi (Green mansion) there you can have your breakfast and you can start the jungle trekking with specially trained guides after 3hrs trekking you will reach the Green mansion and have Lunch.
DESTINATIONS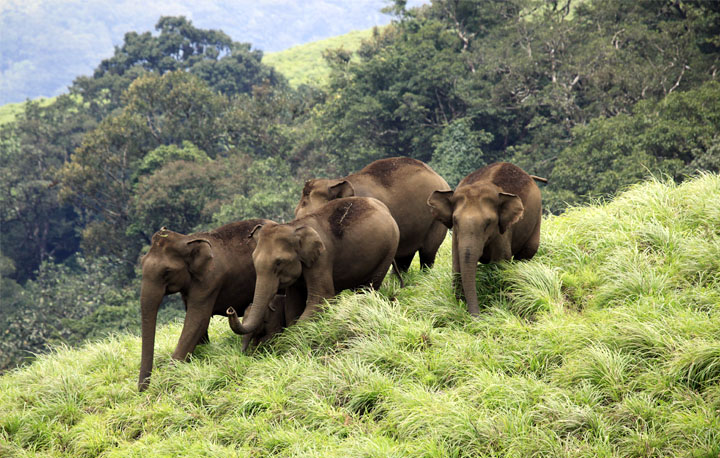 Periyar Wildlife Sanctuary
One of the major attractions in Thekkady is this fantastic sanctuary, which is also a tiger reserve, that is spread across an area of 777 sq. km, around the man-made lake of Thekkady.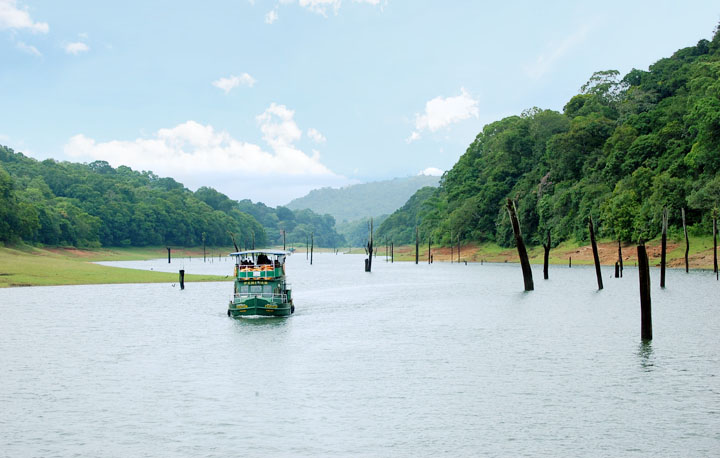 Periyar Lake
This placid lake is located near the Periyar national reserve. Tourists can go for boating and enjoy the serene surroundings. If you are lucky you may even get a chance to see herds of elephants bathing on the lakeside.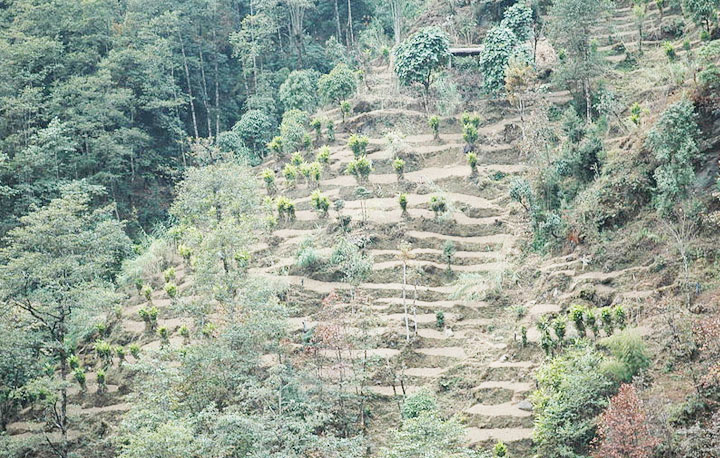 Kumily
A very pleasant and warm town, nestled between cardamom hills, Kumily is an interesting tourist destination in Idukki district. Enveloped by tea and spice plantations, this town is a must-visit to understand the rural lifestyle of the region.